Access from Haneda airport
There is an airport limousine bus from Haneda airport to Saitama-shintoshin and Omiya. It is the most convenient(1,570yen/person). If you come by limousine bus, we will pick you up at the bus stop in Saitama-shintoshin or Omiya. Then, we escort you to Hostfamily or dormitory(Picking up from Saitama-shintoshin and Omiya is free.).
Direct access limousine bus(It takes 1 hour and 20 minutes,JPY1,570/person)
After you pass the customs, you can see the bus ticket counter. Please buy the ticket to Saitama-shintoshin at the counter. If you are not so good at Japanese, print this and show it to the ticket counter. After you buy the bus ticket, please make a telephone call to our school. Please use escalator to get to the bus stop No.2. The limousine bus stops Haneda airport international terminal, terminal 2, terminal 1, Saitama-shintoshin in that order.
International terminal arrival lobby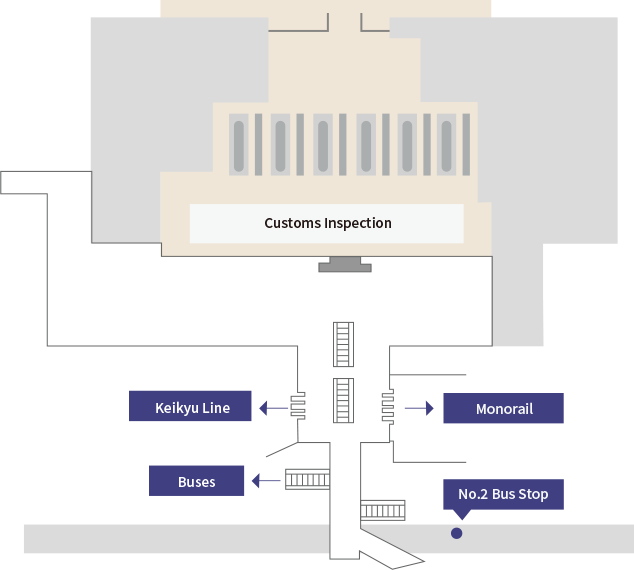 Picking up at airport
Pick up fee at Haneda airport:5,970yen/person(Transportation expense is included.)