Access from Narita airport
There is an airport limousine bus from Narita airport to Saitama-shintoshin and Omiya. It is the most convenient(2,850円/person).If you come by limousine bus, We will pick you up at the bus stop in Saitama-shintoshin or Omiya. Then, we escort you to Hostfamily or dormitory(Picking up from Saitama-shintoshin and Omiya is free.).
Direct access limousine bus(It takes 1 hour and 40 minutes,JPY2,850/person)
After you pass the customs, you can see the bus ticket counter. Please buy the ticket to Saitama-shintoshin at the counter. If you are not so good at Japanese, print this, and show it to the ticket counter. After you buy the bus ticket, please make a telephone call to our school. At the Narita airport bus stop No.7 (terminal 1) or bus stop No.11 (terminal 2) is in front of the exit gate. The limousine bus stops Narita airport terminal 1, terminal 2, Saitama-shintoshin in that order.
Terminal 1 South wing arrival lobby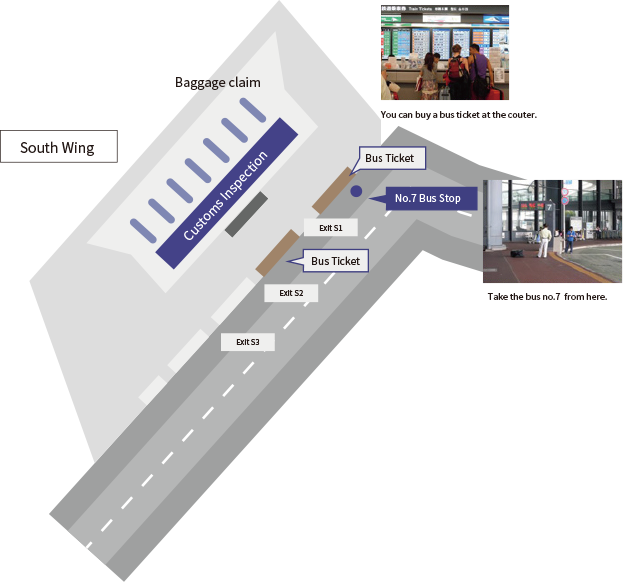 Terinal 2 arrival lobby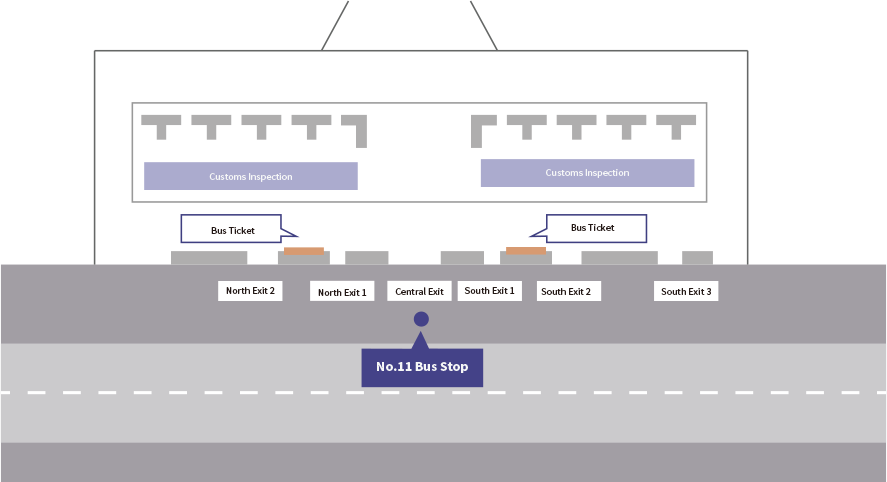 Picking up at airport
Pick up fee at Narita airport:7,250yen/person(Transportation expense is included.)